Written with the 2HMforum.-Group

Christian Schaudinn
General Project Manager
Steffen Bedürftig
IT Project Manager
PRELIMINARY STUDY:
MARKET ENQUIRY FOR FUTURE CRM ECOSYSTEM.
Deutsche Bahn Fernverkehr AG would like to realign its CRM IT system landscape to meet the future requirements of customer management. In the course of this, suitable IT systems for a CRM ecosystem are to be evaluated and the existing legacy systems replaced in the future.
BCM. significantly supported Deutsche Bahn in its market enquiry for its future CRM ecosystem. In doing so, BCM. accompanied the project with a transparent, methodologically sound approach using the CRM Toolevaluation approach. In addition to the requirements specification together with the specialist departments, preparation and evaluation of the market enquiry documents, BCM. also provided significant added value in benchmarking with regard to CRM at comparable companies and with best practices.
The project has decisively helped DB Fernverkehr AG to obtain a market assessment with regard to a future CRM ecosystem. This provides an important basis for the subsequent tendering and implementation phase. The future CRM ecosystem will create the prerequisite for addressing and serving DB customers in an even more needs-based, individual and targeted manner.
CRM-/ Digitalization & Sales Excellence Program and Implementation of SugarCRM at CHT Group
"CHT Group is currently conducting a program to further increase their maturity level regarding customer centricity and sales excellence globally within all Business Fields. Several tasks were set up to ensure and manage the ongoing digital transformation. The objectives of the program are to further optimize the existing customer centricity approach, increasing the efficiency of customer processes as well as implementing a centralized Sales Excellence Organization.
BCM. supported CHT Group in various roles throughout the course of the project. BCM. contributed their proven methodology and expertise running a CRM Maturity Assessment, followed by a Tool-Evaluation and selection process for CHT's future CRM system. As result of the tool agnostic evaluation process, SugarCRM was recommended and chosen to be implemented globally within CHT Group. During the subsequent first phase of the SugarCRM implementation, Thomas Hamele supported CHT and the Sugar implementation team as project lead. In the beginning of December 2021 a significant milestone was reached with the Go-Live of SugarCRM within the first Business Field.
BCM's contribution has greatly supported CHT Group's transformation process towards an even more digitalized and customer centric organization. Furthermore Thomas Hamele provided valuable advice, business insights and best practices from other reference projects and industries."
Digitalization Program at Dexcom – Automation & Robotization of End-to-End Customer Processes using Salesforce & RPA Technology
"Dexcom is currently conducting a program to automize and robotize their end-to-end customer facing processes. Several workstreams were set up to ensure and manage the digitalization efforts using Salesforce Sales & Marketing Cloud as well as various RPA technologies. The objectives of the program are to further optimize the existing customer centricity approach, increasing the efficiency of customer processes as well as focusing on further increase of outstanding customer experiences.
BCM. supported Dexcom in various roles such as executing the Program Management, leading different workstreams as well as providing consulting support. Since Automation and RPA are critical success factors within the medical products and healthcare industry, Dexcom is actively shaping and developing their business processes as basis for growth and customer centricity as well as improved employee experience.
BCM's contribution has greatly supported Dexcom to execute the Automation & RPA Program in time and requested quality. Furthermore Thomas Hamele and his colleagues provided valuable advice, business insights and best practices from other reference projects and industries. As a result, Dexcom significantly increased their maturity level regarding digitalization and customer management. Customers will directly experience the impact through highly personalized and fast customer service as well as shorter processing times."
"TENTE International is currently realigning its global IT systems and customer management strategy in the areas of marketing, sales and CRM. The goals include further optimization of the customer-centric approach, efficient process handling, and globally standardized IT systems.
In a joint project, BCM. supported TENTE in analyzing and designing a maturity assessment of the status and target picture of customer management. This involved analyzing the marketing, sales and product management processes and then evaluating and recommending a suitable customer management ecosystem. The BCM. Tool Evaluation provided a methodology for the task, which contributed significantly to the objectification and efficient selection of the future customer management tool landscape.
The project has significantly helped TENTE to select the most suitable tool components for existing requirements. As a result, TENTE will be able to look after its customers even more intensively in the future and use uniform "state of the art" IT systems and processes worldwide."
"I have always found Thomas Hamele to be very professional, always one step ahead of the market. His positive and powerful nature has always made it a pleasure to solve challenging issues with him."
"At Magic Software we had and still have the intensive opportunity to work together with Thomas Hamele. This cooperation has always been characterized by great professionalism, know how, experience and trust. His positive business sense and the full commitment he brings to his projects, his team and his company distinguish him. His strategic vision is excellent and I would recommend him and his consulting services to any ambitious company."
"I worked with Thomas on a large project which included the implementation of a CRM for a part of a large Swiss bank. The project included the analysis of the client needs, the definition of the business and IT processes, the implementation of the software and the integration with the ERP system. Thomas did a really great job during all project phases. In the discovery workshop he drove the requirement gathering processes in a very savvy way and was able to identify the main needs quickly. His in-depth CRM and customer know-how allowed him to depict the current and desired future state in a concise way which was a "big plus" during the implementation phase. Based on my personal experience, I may recommend Thomas for any CRM work in FSI."
"Thomas Hamele and his BCM team bring targeted impulses and support services to the organization with their extensive experience in the topics of CRM, customer analytics, customer segmentation and B2B sales. Personally and professionally, I really enjoy working with Thomas Hamele and appreciate the expert knowledge especially in analytical CRM topics."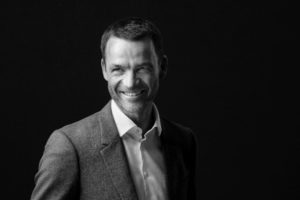 "I have long appreciated the exchange with Thomas Hamele as a proven expert in customer management. He has an excellent understanding of how to bring impulses from the outside into a company and develop viable solutions with strong implementation in a team."
"Thomas Hamele and his team bring valuable impetus and significant benefits to the organization with their many years of experience and innovative project approaches.
In particular, I value the expert knowledge in the topic of holistic CRM, next generation customer analytics, data-driven marketing and digitization."
"Engaging customers with a personal touch"
Customer loyalty is a crucial issue for statutory health insurers. After all, the price competition resulting from different additional contributions is putting the loyalty of some policyholders to the test. The solution: In the future, it will no longer be enough for health insurers to merely satisfy their customers. They have to bind them to the company in the long term. ikk classic does this very successfully – with the help of the Fan-Principle. ikk classic's fan rate is excellent – which is why the company has been one of the award-winning customer champions for years.
"Satisfied customers are our capital," says Dietmar Flörke, head of quality management at ikk classic, in an interview and explains how the health insurance company's employees turn their customers into fans. And can rightly call themselves Germany's customer champions.
More success through fans: shining example from the lighting industry
B2B companies in Germany have a hard time: Their products and services are often so optimized that they can hardly distinguish themselves from the competition. Satisfied customers therefore move from supplier to supplier, worldwide. With the fan principle, companies succeed in creating emotional loyalty among their customers and keeping them for the long term. The fan principle as a management control system has supported Trilux for many years in meeting the global challenges of the people industry.
"As an internationally operating company, we have long been looking for a tool that increases the efficiency of the brand funnel and enables a more targeted use of marketing and sales resources in particular; a tool that sharpens the positioning of the brand and helps define the North Star. A tool that increases customer preference and thus creates a future-oriented customer base. We were looking for a solution that, in perspective, would enable us to segment target groups and, in return, to define service and communication bundles in different ways – and to align and interlink the numerous projects and measures in the company with the positioning. We have found our tool: The fan principle as a holistic approach."
Being successful means knowing the needs and expectations of customers.
The Federal Association of the Hearing Aid Industry (BVHI) and 2HMforum. are closely connected: The tenth survey of BVHI customers is already underway in mid-2019.
"The benchmarking study conducted by 2HMforum. for BVHI is an important tool for all manufacturers in the hearing aid market in their efforts to better know and understand the needs and expectations of their customers. Within a short period of time, 2HMforum. has become a real industry expert. The team, which is as strong in analysis as it is in consulting, delivers individual results for each manufacturer, from which clear recommendations for action can be derived for product development and training as well as for marketing and sales."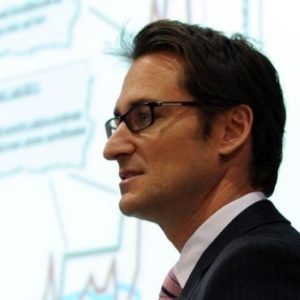 Dr. Eric Günter Krause
Partner and Trusted Advisor for Financial Services Institutions bridging business and technology
"I worked with Thomas on large customer centric and digital transformation projects within the European financial services industry. Thomas and his CRM Team were always focused on delivering significant value to our customers. Based on my experience I'm happy to recommend Thomas and his CRM Team for any CRM projects from strategy to implementation."
Decision-makers in associations, societies, foundations, … always need reliable findings from representative surveys in order to know exactly what moves their members. The Pro-Rail Alliance has these insights and can thus ideally align its service offerings to the needs of its members. Always with the goal: to turn members into profitable fans!
"Out of a strong interest in knowing where we stand, we had our member relations analyzed by 2HMforum. We were surprised at how well we did in individual areas: Best Practice scores in 'member orientation of staff', 'last contact' and 'information', which pleased us greatly. We now know where we stand in the individual sub-aspects, both in terms of image and performance areas, what is important to our members and where it is particularly worthwhile to apply the lever for improvement. We have already derived initial measures from these findings. We recommend such a study to all those who are not satisfied with the status quo and want to improve."